TO WIN A TRIAL AGAINST AUTHORITIES OR SOMEONE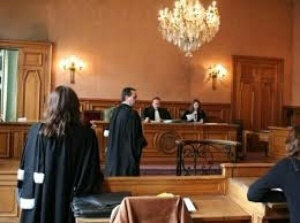 "If you have business to conclude with magistrates or princes, and wish to obtain their special favors, then pray this Psalm at sunrise, in the evening and at sunset. Do this three times on virgin olive oil at the same time as you strongly think of the Divine Name CHANAYAH, hnynx. Anoint your face, your hands and your feet and say: Be merciful to me, for the love of your great, adorable and holy Name CHANAYAH, turn the heart of my prince towards me, and allow him to look at me with eyes gracious and that I find favor with him. Amen. Selah ".
NB: No one can prosper, succeed in this life
without the power of Occult Sciences or being spiritually assisted by the divinities.
CONTACTS
Email: mediumhouegan@gmail.com
Telephone: +229 90 06 86 26
Whatsapp: +229 90 06 86 26
http://www.houegan.com/